Easter was a busy time for me, not with work, but having the kids at home for two weeks and trying to keep them entertained!
Fortunately the weather wasn't too bad, it only rained when I fired up the grill! And as per my last Blog post, I did get most of my garden planted using the Square Foot Gardening System. I also managed a few day trips out with the family, one in particular to the village of Linum in Brandenburg. You can basically drive through this place, that's if you can find it to start with, but there is something special about this place. Every spring the skies are filled with White Storks coming here to nest. That's a bit of an exaggeration, but every year the families of storks return to nest in this and surrounding villages on the chimnies and roof tops and some in trees of course and the odd nesting tower that have been especially errected and there are usually about 15 pairs. The area is also summer home to large flocks of Cranes too!
Another special thing about this area are the asparagus fields. The asparagus from here is so popular in Germany that like other popular things in Germany they celebrate with a festival. Don't mind me, I'm always up for a good knees up!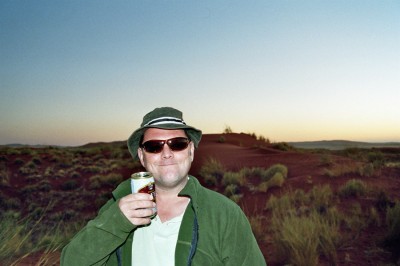 Talking of festivals, although a little more low-key, was the monthly Pork Pie Fest held at Das Gift bar in Neuköln, Berlin. The last time out I met Laura and tried her porkies for the first time. My son Henry approved too, so this time around I took along Henry and a friend with his daughter. He is a big fan of all things British, even the food! This is of course not that common in Germans even though they eat exactly the same foods as we do in the UK, albeit without pies! Anyway, we went along and Laura from Pieoneers was set up there and I indulged in a pork pie with stuffing with some English mustard. My friend had the pork pie with prunes and the kids both had the plain pork pie. Well, there were 4 empty plates and we bought a few to go! They were really nice but I do prefer mine with a bit of Branston or similar pickle. This mentioned to Laura and I now have the job to produce a pickle along those lines. So we are looking forward to the next fest, especially my son Henry as he has been promised Scoth Eggs! His fave by the way.
I also managed to get the grill fired up for the first time this year over the break and several times since of course. This makes me happy as I love grilling. I love the prepping of the sides to go with the grilled meat, marinading and of course the smell of the coals and the wonderful flavour of the grilled meat. Only sad point was having to endure the rain whilst standing over the grill! With that said, I should have some great pics of my grill sessions, some great recipes and tips!
Watch this space!