Diet
Dieting and Losing Weight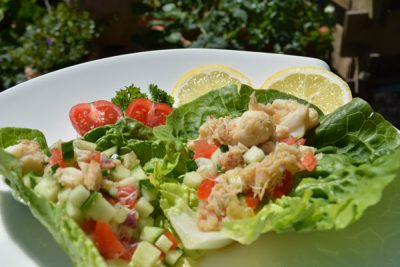 Weight loss programs or diets, whatever you like to call them, can be extreme at times and difficult to keep up, especially if you are not really strong willed and determined.
Now the hardest thing about losing weight as we all know is giving up on foods we enjoy and probably the lifestyle that goes with it.
Of course there are people who are overweight because they have the completely wrong diet, live on fast food and sugary drinks, well, I'd like to think I can help you here, but first you must help yourself.
I personally have tried WeightWatchers©, although I didn't join the club, what I did was follow the principle and made it as enjoyable as possible. However, the first thing I started on was just buying the ready made meals, but let's be honest, they are awful! The only good point about that was knowing the calories and points with each meal, so you knew your daily consumption. But then I started adding extra vegetables as I was still hungry, and it did work and I did lose quite a bit of weight. But the meals were so awful. Then I discovered and bought a series of WeightWatchers© mini series recipe books which I adhered to and which I must admit had some great recipes, and the key to this was portion control, for example proteins and carbohydrates are what matter, oh and sugar of course, veggies you can usually eat more or less as much as you like, but by controlling the amount of meat and carbohydrate you eat daily, the pounds will fall off. Most recipes allowed 60 grams of pasta, rice or potato per person and depending on the meat 75-125 grams per person.
Another diet I tried, not because I wanted to, but I had this great gig for a few months where I was developing recipes, cooking and photographing them for a Dr. for his weight loss program. This was called the HCG Weight Loss Program. I had a lot of fun doing this and I lost quite a bit of weight too, but this was an extreme diet and the HCG part stands for Human Chorionic Gonadotropin, a hormone produced by women during pregnancy to help the baby grow, and uses hCG drops, shots, or pills to suppress appetite and cause weight loss.
Of course I didn't go that extreme, but even without the use of this hormone the calorie count for a day was 500 calories and no carbohydrates or sugar. The diet also only allows certain fruit and vegetables that had low sugar or carbohydrate content. So during this period and on weekdays only I was probably doing a couple of recipes a day, trying them with my wife and I would say that I would also have a glass or two of wine in the evening, so I wasn't strictly on 500 calories a day, but by removing carbs I slimmed down quite a bit.
I will mix these recipes up a bit, but they all work, taste great and with a bit of exercise you too can have a stress free diet. I found this good especially as I enjoy cooking and to me that was the most important part.
Good luck and enjoy!