British Isles
The British Kitchen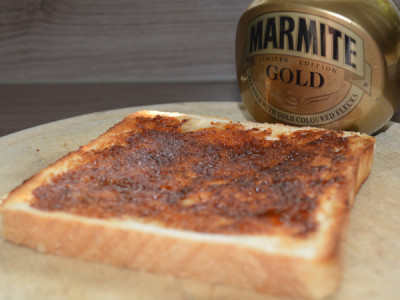 Britain had a really bad rap for it's food and probably still has to people that haven't been there recently. But over the last decade there certainly has been some kind of Food Revolution going on and I think this has been mainly due to Television and the likes of Delia, Keith Floyd and Jamie Oliver and also the awareness now some of us have for what we eat.
I live in Berlin, Germany and do miss my British food. There are some Irish bars that do food and we now have a restaurant that is doing quite well, there is even a chain of fish restaurants where I can get fish nuggets and chips, but it's not the same and no malt vinegar! In the summer last year a fish restaurant next to the lake where I live opened up a beer garden and they do fish and chips and even have malt vinegar. The quality is also much better that the restaurant chain mentioned. We used to have a cornish pasty shop for about a year but sadly that closed down. The closest you get to a pie here is the Geflugelrolle, which is basically minced poultry, could be chicken or turkey? Who knows? They are done up like a sausage roll and actually taste pretty good! But as for meat pies, forget it!
And Luckily I can cook and there is nothing British that I cannot cook now. I have also been trying to convince my German family of how good British food can be. My wife and boys love British food and especially the comfort food that I grew up with.
Last year my in-laws joined us in England for a week , so they were engulfed in the culture and food. Fish and chips, bangers and mash, pies and of course the "Full English Breakfast"! The funniest thing for me was that the Germans bang on about thier bread and they all seem to think that we just eat sliced white in the Uk. Well, my father-in-law was really impressed with the bread and sausages. These two things in particular pleased me coming from a German. They also couldn't get over the selection of sausages and bacon and the cold hams etc for sale in the supermarkets.
Most of my British cooking is done by taste and I don't really use a recipe but I will try and get a basic guidline recipe for those expats that want to make their own home comfort food.
Check out some of these great recipes: