India
India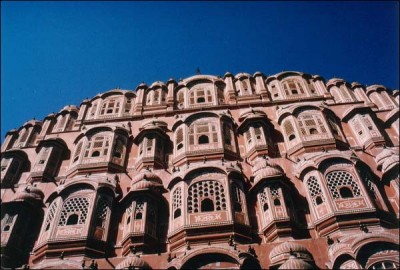 Growing up in the UK in the sixties "Foreign Food" was just starting to come in, well, especially where I lived in the south, so we weren't exposed to the exotic tastes which we are now. In fact I can remember the first Chinese Take Away opening in Hailsham and how good the Spring Rolls were after having only Fish N Chips or Wimpey and KFC! Of course at home we did eat spag bol and some other rice dishes and my step mum used to make the beef curry complete with sultanas and bits of apple! How awful was that!
It wasn't until a few weeks before I actually went to India that I tried my first "Curry" in a restaurant. I ate a Korma and thought it was fantastic. My wife at the time wasn't too impressed as I had a strange odour for a few days! Anyway after my experiences in India I must say that I wasn't so much of a foody then and the only food that really impredded me were the Goan dishes I tried and of course the Masala Dosa's! After my trip to India I lived in Vancouver for several years and I lived near what they call "Little India". There was a strip of shops and restaurants on Main Street and everything was available, great sweets and desserts and of course several restaurants that did lunch buffets! It was around this time that I got into cooking my own Indian food and I usually bought Pataks pastes which are pretty good if you add to them and I also used A Taste of India by Madhur Jaffrey which was pretty good too.
From Vancouver I moved to Berlin, Germany and the choice of Indian restaurants ooffering good authentic food are pretty slim. I think there may be 2-3 decent restaurants here so now if I want good Indian food I cook it at home. After using the Pataks for some while I then got hold of a copy of New Curry Secrets which I found to be pretty good imitations of what you would get in the British Curry Houses and certainly much better than available here and started making everything from scratch. Recently I watched Rick Stein's India and subsequently went out and bought the book! The recipes here are all genuine and so far have all been excellent!
I have visited several different Indian shops here and most are pretty rough but I have accumulated quite the spice collection, although some are still missing for the really authentic flavours!
*I will also be cooking dishes that I have sourced from other areas but only those that pass the taste test will be on my website!
Anyway, here are some of my favourites: