Greece
Greece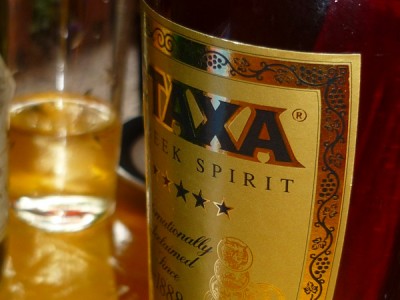 What can I say about Greek food other than apart from Hummus,(which isn't really Greek) Tzatziki and Taramasalata, oh and a Souvlaki I had in Spain once, I had never had the delight until I lived in Vancouver. There were just no Greek restaurants around my part of the UK, probably still aren't too many either. Anyway, the sad thing is, is that there are many great Greek recipes but here in Berlin, the Greek I have tried is good but it is the usual grilled meats or Giros with rice and tzatziki and salad or the lemon potatoes and moussaka of course, but nothing really from the family Greek kitchen.
Now if your order a plate of Meze's which are the appetizers then yes you are in for a treat with the filled filo pastries or grilled octopus salad or the stuffed vine leaves and of course one of my all time favourites is the Greek salad and my favourite olives, the kalamata olives!
A few years ago I themed my birthday party on Greek food and made and bought Meze's grilled up some meats, made some kofta kebabs and meatballs, some grilled pork chops, Greek salad, Greek rice etc and naturally we drank Mythos beer had a few bottles of Retzina and after we had Ouzo and Metaxa brandy. All in all good fun, but there are some great family recipes which I will share with you.