Italy
Italy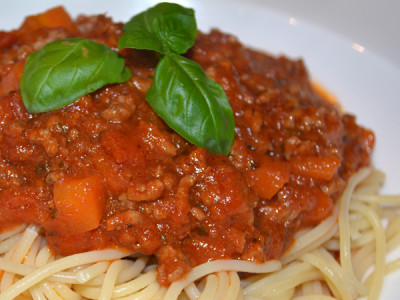 Italian food is probably one of my favourites as I can never grow tired of the Pasta's from the different regions and the variety of ingredients that go with these.
Did you know that there are 20 different regions in Italy and nearly all of the regions are then divided into provinces. This makes this page of recipes quite difficult as the regions of Italy all have their own specialities. These regions also usually make their own pasta and they are shaped accordingly to what they are eaten with. Mostly!
Did you also know that we have been duped over the years with what we have been eating as our favourite comfort Italian food, spaghetti bolognese, or if you go to an Italian restaurant spaghetti alla bolognese! Well, this dish was actually invented outside of Italy and although popular throughout ther world it is not eaten in Bologna it's home nor in any other part of Italy. The bolognese sauce is known as a ragù and in the city where it was created Bologna is not served with spaghetti (nor elsewhere in Italy), as the pieces of meat do not adhere well to this kind of pasta.
More of this later, but this is exactly what I love about food and cooking.